Andrew Becker Design, LLC is a full-service design studio specializing in residential architecture, home remodeling, interior design, retail and fixture design, and custom furniture making.
Our studio's focus is on quality detailing and functional living as we strive to incorporate timeless, hand-crafted techniques with new, innovative materials and designs.
Our holistic design/build approach yields an authentic aesthetic, creative detailing, and high-quality craft, which sets our work apart.

We value our clients' trust in an open and transparent design process, allowing custom projects inspired by the way our clients work and live.
We offer custom residential design services with a focus on modern and contemporary architectural concepts.
We listen to your lifestyle goals and budgetary priorities and work with you to develop unique ideas for your new ground-up home, addition, or remodel.
Our pieces are made to order utilizing the best qualities of steel, wood, concrete, stone, bronze, glass, and more.
We can design and create custom components that are unique to you and your home or business with precision.
Our design process allows for truly inspired and customized work that is both compelling and functional.

Drafting & 3D Visualization
As Designers & Fabricators, we create your project while understanding the building process from start to finish.
We offer comprehensive design, detail, and rendering packages, 3D models, and hand-sketches that allow you to experience the materials, spaces, views, and details of your project.
Retail & Commercial Design
Office spaces, commercial infill and retail space planning.
Whether it's for your new business or established brand, we can design layouts, furniture or fixtures unique to your company's identity and workspace.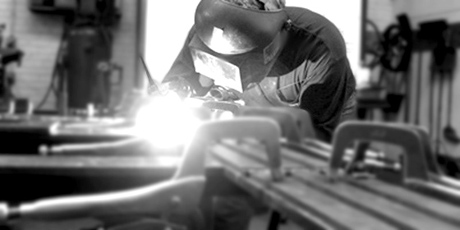 We have in-house fabrication abilities so that we can realize unique designs with impeccable standards of quality. Our studio's focus is on detailing and innovation as we strive to incorporate timeless, hand-crafted techniques with new, digital technology.
Dedication to unique detailing and quality craft sets our work apart.